Interview with Elena Giordano, Head of Deesup Curators
Since childhood, Elena has loved reading furniture catalogues:
she has always been fascinated by good design and aesthetics. Right after a trip in Asia, se started focusing on Made in Italy products and their perception in the Chinese market. This is why she started working with a well-known Italian furniture company like Cassina. She believes design is a passion that must be cultivated every day.

Hi Elena, let's start with a very simple question. How much is important the selection process for a second-hand design marketplace like Deesup?
In Deesup we truly believe in the selection process, as it means authenticity, quality, luxury and attention to details. This is what really make us different from other marketplaces and from the majority of traditional e-commerce websites that sell new design furniture. Thanks to our selection we can guarantee the authenticity of every design item and we are able to provide to our clients with unique furniture pieces, sometimes very rare ones!
Sounds great! Are all the products in your shop authentic design icons?
Sure, we stay away from any replica. Every day we keep selecting carefully only authentic design pieces provided by both private sellers and professional retailers of the best design items which have been previously displayed in their showroom.
So on Deesup you sell pre-loved and ex-display design items. Who is responsible for your selection?
My Curators team and I, a team of lovers towards authentic design icons and with extreme attention to details (this is why we regard us as Curators!).
Which selection criteria do you usually follow?
Every item is subjected to a very strict analysis which includes both multiple phases and aspects: authenthicity, brand label, conditions of use and price. Every element must be carefully analysed by using photographic material, nothing's beyond our control.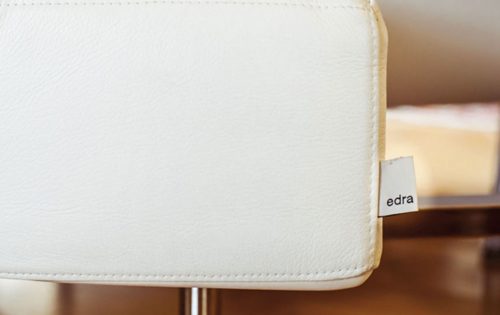 Very interesting. How do you spot fake imitations and replica?
Every design furniture brand has its own distinctive features, spanning from the quality of materials to the manufacturing activities (most of the times very unique and difficult to replicate). Over the years we have significantly increased our expertise in knowing which items and icons are subject to imitation the most.
In Deesup, you do your selection by using photographic materials, how does it work?
Every seller is asked to provide us with at least one brand evidence picture or an authenthicity certificate, besides detailed pictures of the item. Sometimes we ask additional photographic material, if necessary.
How do you evaluate and select vintage furniture?
We take into account the quality and the historical value of the item, which may vary according to the conditions of use, the year of production and the current value on the furniture market. One the trickiest challenges for us is the evaluation of vintage furniture: we usually carry out searches about the history of a vintage product by using archive material.
When it comes to the conditions of use of design pieces, how does it work?
We only select furniture items, lighting pieces and design accessories with the best condtions of use. If there are any flaws or scratches, we point them out in the product details in order to guarantee the utmost transparency to our clients.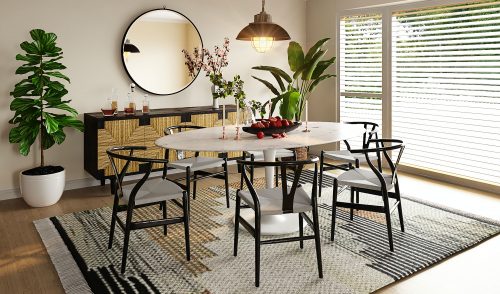 Tell us a story about a design icon you selected once.
I selected once an iconic Tulip table by Knoll which had a very old brand label, quite different from the current logo. I made a detailed research about the evolution of the brand logo and eventually we confirmed the authenticity of the product. The table has been recently sold in France, it's been a success for all of us!
Your work seems very interesting. How to become a Curator?
Being a Curator requires a very deep knowledge of the furniture sector, of the best design icons and designers. Thanks to our love for design and extreme precision and attention to details, we can be considered real furniture experts! If you want to discover more, take a look at this recent article How to become a designer authenticator .
Thank you Elena! One last question. What's your favourite design icon?
My favourite design icon is the famous Gatto table lamp, designed by Achille & Pier Giacomo Castiglioni for Flos. Its design is very simple, minimal and elegant, I proudly keep it in my living room.