Since ever in the world of design when looking for an iconic piece people go to a physical showroom. Visiting the display rooms in order to get an idea of ​​the available stock in the exhibits, and if none of these meet his expectations the only solution is to place an order and wait for some weeks for delivery. Today however the digital tools offer a wider choice for purchasing qualitative design.
Deesup for instance offers the same kind of experience, allowing you to browse online as if you were in a physical store. And just like in the shop, you can find ex-display icons! However do you know where the ex-display furniture you find on Deesup come from? How does it work?

Why buy display pieces?
When you are looking for a design icon of a particular brand or a piece which is out of production, looking online among Deesup.com selection could give you some nice surprises!
Deesup's team of Curators carefully selects only high-end and in good condition design furniture, lamps and accessories that have been used in showrooms or remained unsold from past collections. These items are authentic, ready for delivery and are offered at more affordable prices than the brand-new!
Buying ex-display means giving these items a second life and embracing a sustainable project of innovative reuse. Furthermore, thanks to a dedicated service and assistance, each customer is followed with care by Deesup at all stages of purchase. You practically shop online as if you were in the store!
How to recognize the ex-display items on Deesup?
The products listed on Deesup.com can be recognized by the label and also the "Selected Retailer" symbol. Filtering them all is very simple, just activating the Selected Retailer navigation filter in the Shop.




Only the best design stores with a consistent selection of high-end brands can join the community of professional sellers on Deesup.com. The attentive care in the selection of partners guarantees the authenticity of each piece.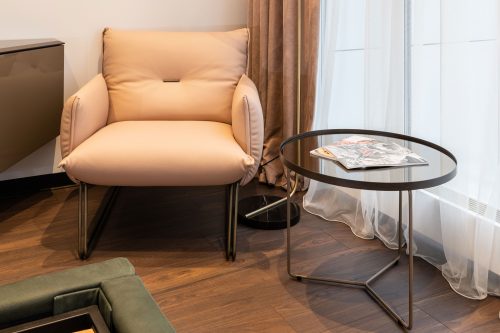 Significant advantages also for the retailers
About every six months, design furniture retailers have to renew their windows and showrooms to free up space for the new collections. But where do the furnishings that were exhibited end up? In stock to take up space!
Every year thousands of high quality design pieces in excellent condition are moved from the exhibition to the warehouse where they remain unsold. Offering these display furniture for sale on Deesup means enhancing them through new digital methods, freeing up space and reaching those customers who are looking for them! All without having to manage the online promotion and sales operations.
FLASH PROMO SPRING DAYS
On the Deesup shop from 21 March, only for a limited period of 10 days, the SPRING DAYS will be running, an initiative to promote the ex-display pieces of selected shops!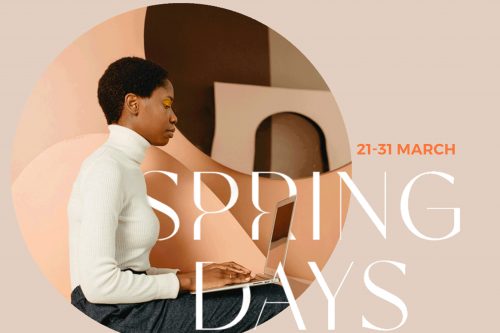 Until March 31st Deesup give you €60 as a gift to buy the design items from ex-display marked with the selected retailers label

! They are all authentic and ready to ship.
How does it work? Find your favorite design icons among furnishings, lamps and accessories selected for you and take advantage of the promotion. Add your item to the cart and once you are at check-out you can apply the below code* to get your discount.
SPRING21

*valid for single use only from 03.21 until 03.31 (included) on all products with the label SELECTED RETAILER (min. purchase €500, shipping tariff not included). It also applies to purchases from negotiation, not cumulative with other promo