Deciding how to furnish a home office is critical to smart working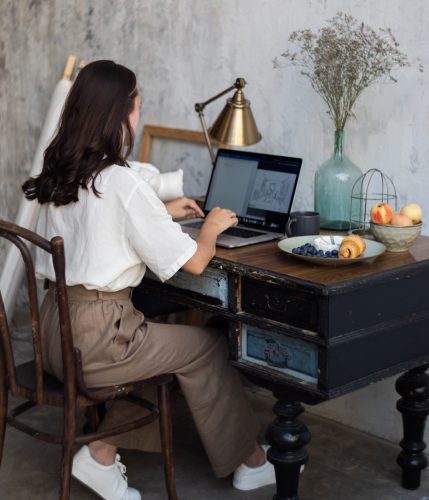 With more people than ever working from home, it's important to decide how to furnish a home office that is functional as well as stylish. Vintage style can be a timeless way to give your home office a polished look, especially when you need a professional background for virtual meetings and online calls.
Choose key vintage items for your home office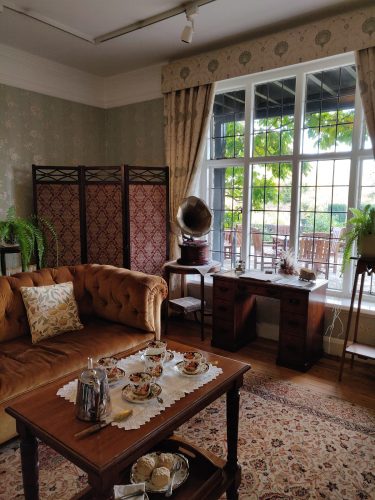 One of the first things you'll probably do when deciding how to furnish a home office is to make a list of the furniture you need for your space. When designing in vintage style, search for a desk and chair that bring to mind an office from the past. You could use a table as a desk, such as the Allen Table by Frank Lloyd Wright. Even if the actual piece of furniture was produced in a more modern decade, the design itself can create a look that evokes period furnishings.
Chairs and lamps are also important for creating a particular look in your home office. Vintage lighting includes floor lamps, table lamps, and wall sconces. Use a mixture of the different types of illumination to create the effect you're looking for. A brass table lamp such as one by Angelo Lelii for Arredoluce instantly conjures up images of classic offices from times past.
Combine modern needs with timeless design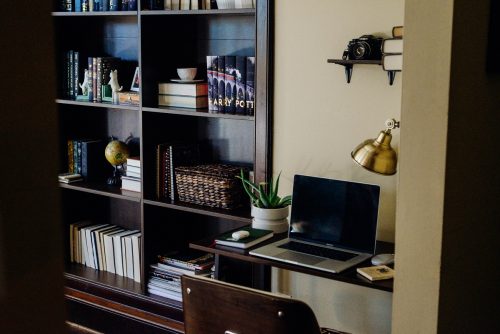 As you plan how to furnish a home office in a style that reflects the past, you don't have to sacrifice modern conveniences that help you work more efficiently. Smart working calls for certain technology that you can't do without, and you can incorporate this need while maintaining vintage style in furniture design.
One way to incorporate vintage furniture design in a contemporary home office is by repurposing objects that served a different function in the past and updating them for modern use. For example, an ashtray designed by Ettore Sottass for Olivetti Synthesis could be used in your home office as a place to store a cell phone and its charger.
Work smart with smart storage ideas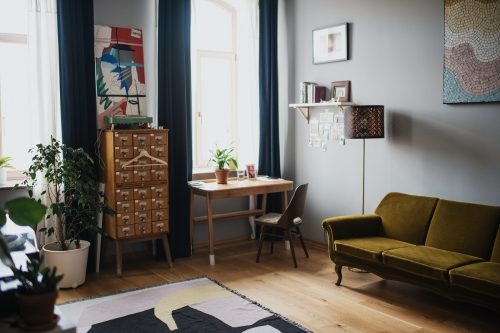 Anyone planning how to furnish a home office needs to consider storage needs. Offices require spaces for books, files, and a variety of items that you need to have at your fingertips. Clutter in an office space makes for an inefficient workday, so as you browse vintage items for your home office, consider how they might be used to tidy up your office and serve as effective storage.
Vintage cabinets, such as a wooden turntable cabinet or a liquor cabinet, or a 1950s-era sideboard or highboard, can function beautifully as storage pieces for your workspace (have you already taken a look at a Bernini's vintage wooden sideboard?). A designer bookshelf can bring a vintage touch to your home office while adding a clean, organized look.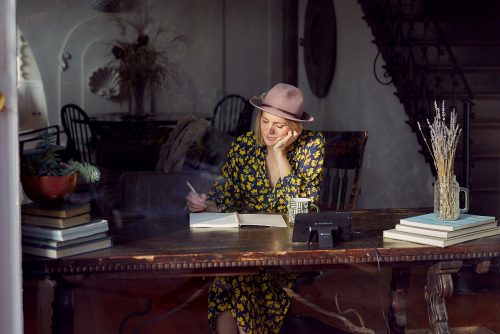 There are truly no limits when it comes to how to furnish a home office in the era of smart working. A great place to start is by browsing an online marketplace of second-hand designer furniture, such as the one at Deesup. With a specific section dedicated entirely to vintage furniture, Deesup has a continually changing selection of curated and authenticated designer furniture that could make your home office a wonderful place to work.